Dear doctoral students and postdocs of D-MATL,
Good news! After the great success of the past two years, SAM is pleased to announce the third PhD and Postdoc Retreat – and you're all invited to join!
From July 18th to 20th (Thursday-Saturday) we'll go to Trin, which is beautifully located in the Graubünden Alps, just between Flims/Laax and Chur. The area features two charming lakes and the Rheinschlucht, known as the "Swiss Grand Canyon". We will organize various fun activities and a big BBQ. Additionally, we will have a half-day workshop on the challenges our department is facing now and in the future.
This event gives you the chance to spend some time with your colleagues outside the usual working environment. It is intended to enhance team work, establish collaborations or simply promote solidarity between our groups. Our department is generously supporting this retreat not only financially but also by recognizing it as working days; therefore, you will not have to take vacation.
As in previous years we'll travel as a group; however, if you wish to travel independently you are welcome to do so. Spots are limited to 45 and will be given away on a first come, first serve basis. To sign up, simply fill out the doodle (see below) before March 31st. Please take your registration seriously, the spots are limited and by signing up you will be reserved a spot that will not go to someone else. If you sign up, we will be counting on you to participate. :-)
When: July 18th to 20th
Where: Youth Hostel Trin ( https://www.youthhostel.ch/de/hostels/trin/)
What: Socializing with your colleagues in a chill atmosphere: BBQ, swimming, hiking, workshop, and much more!
Costs: Accommodation, 2x Breakfast, 1x BBQ is covered by the department and our sponsor. Transportation (ca. CHF 30) is at your own expense.
How to register: https://doodle.com/poll/8r6mpwzsrb6zr3k2
If you have any further questions, do not hesitate to contact us.
We are looking forward to seeing many of you in Trin.
Cheers,
Viktor and Vladimir
On behalf of your SAM-team
Sponsoring:
Department of Materials, ETH Zurich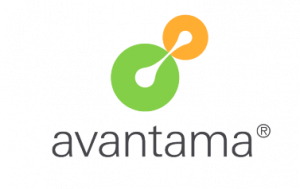 avantama.com